Manufacturer and Exporter of Security Seals, High Security Seals, Coding & Marking Machines, & Packaging Machines, Container Seal, Security Seal, One Time Lock, Bottle Seal, OTL Seal, etc....
Tetra Tekseal Pvt. Ltd. is a professionally managed business enterprise providing unique and value added packaging solutions in the national and global markets. We are a trusted exporter, manufacturer and supplier of premium quality Safety Equipment, Friction Driven Coding Machine, High Security Seals, Industrial Safety Equipment, Container Seal, One Time Lock and many more. These are manufactured in our in-house manufacturing division which is fitted with latest machines and equipment. With our wide gamut of products, we have established our presence in CIS countries, SAARC countries, Europe and other countries.
Tetra Tekseal Pvt. Ltd. is a private company, which has main office at New Delhi, India. It is among the Universally Proficient driving suppliers and manufacturers of high-security loss prevention, tamper-resistant and temper-evident seals and similar items to meet the enhancing requirements of clients over a wide scope of industries. The proclaimed inheritance of devotion to quality, value and customer services of our company gives an outline to security and dependability over previous two decades. This company promises to innovative work, innovation, quality benchmarks, ecological responsibility, and high care to details energizes its drive to offer security-cognizant clients with the services and items they request from an industry chief. Large by structure and ability, our items are made in an innovation driven unit in New Delhi with manufacturing limit of 3 million ties as well as 1 million security bolt seals for every day.
The company, Tetra Tekseal Pvt. Ltd., is an ISO 9001:2015 affirmed SGS audit with item test confirmations from Dayton T darker from USA and NABL licensed labs in India. It is committed to developing a culture of nonstop improvement, the unrelenting technology pursuit and moral conduct to profit all its Regarded Clients, including its local communities, workers, and so on. In future, it has a plan to begin producing at below centres over the nation to encourage our clients with snappy assistance at least transportation expense.
E-Seal Launched in India by Tetra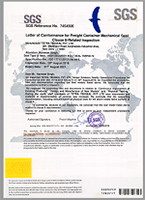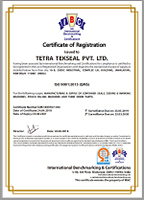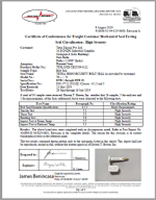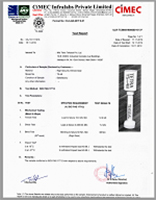 Read More