Ts-72 High Security Bolt Seal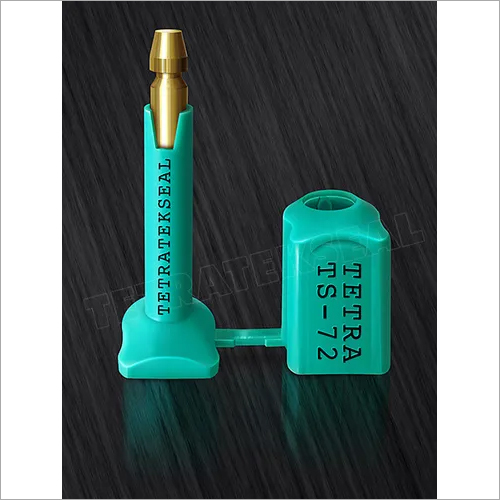 Ts-72 High Security Bolt Seal
Product Description
A High Security Seal is constructed and manufactured of material such as metal or metal cable with the intent to delay intrusion and have been designed to conform with world customs and ISO security seal standards. The International Standards Organization (ISO) published the new version of ISO 17712 on 15 May 2013. The major changes in the new edition concern Clause 6, Evidence of Tampering. Changes were required due to the demonstrated impracticality of tamper-related tests in ISO 17712:2010 edition.
A measure of a seal's security is whether it has obtained an ISO 17712:2013 rating. US Customs-Trade Partnership Against Terrorism (C-TPAT) and the World Customs Organizations Framework of standards, endorsed and encouraged the use of ISO compliant seals.
The requirements for certain security level of seals are defined in the ISO 17712. The seals that belong to the High security level and Security level are also called "barrier seals". They are made of different metals or metal alloys, meaning that they require special tools to be opened, such as bolt cutters or pliers. Cable seals and bolt seals also fall into this category. Designed to deter opportunistic theft of high value goods, they also can often be branded and numbered to improve tamper resistance and provide excellent security for containers. The seals that are in the Indicative level as to ISO 17712 are made of plastic or thin metal.
Security Seal Manufacturers have worked alongside ISO Security Auditor's to provide the following information to help inform businesses and other interested parties about the new edition.